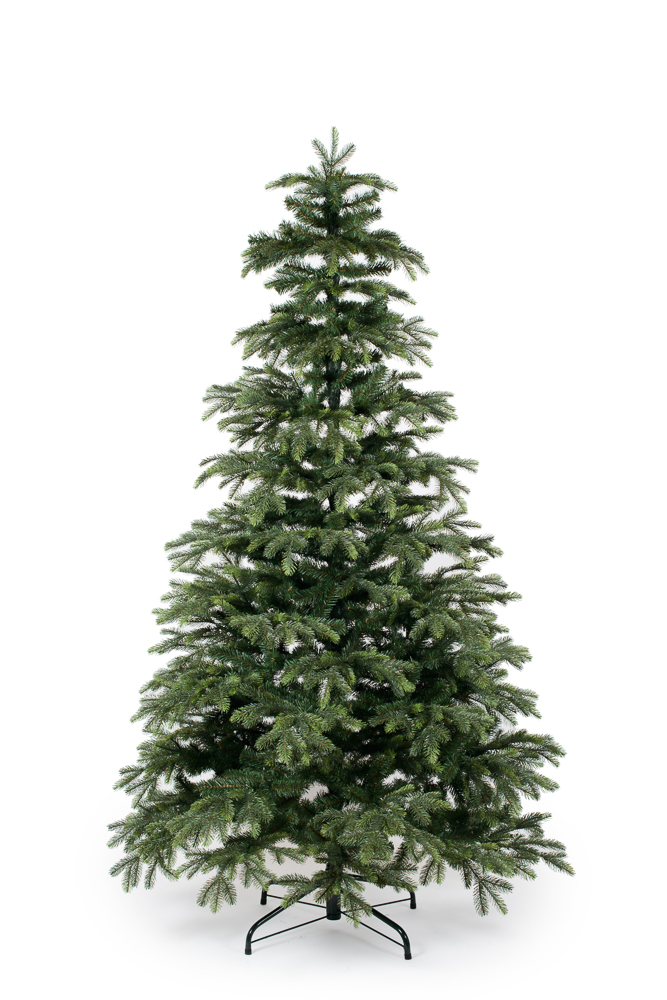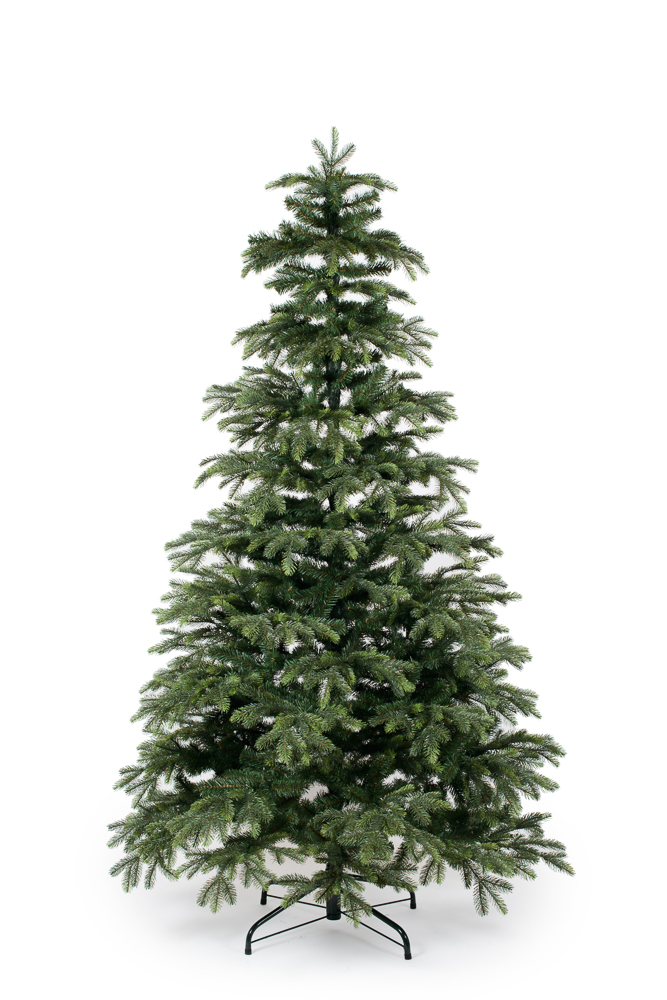 Siberian spruce
belongs to the category of PE Christmas trees. It is a mixed Christmas tree, because it contains traditional foil twigs (short brown needle at the core of the twig, longer needles in light and medium green color) filling the Christmas tree, and modern PE twigs (each twig has 5 branches) in medium green color at the bottom of the twig and bright green from the top of the branch. Siberian spruce is a very high-quality, long-lasting and crease-resistant product.
It is made with the latest technology of wrapping the branches with threads, which prevents the "prickling" effect of the Christmas tree.
It is 100% safe for the environment.