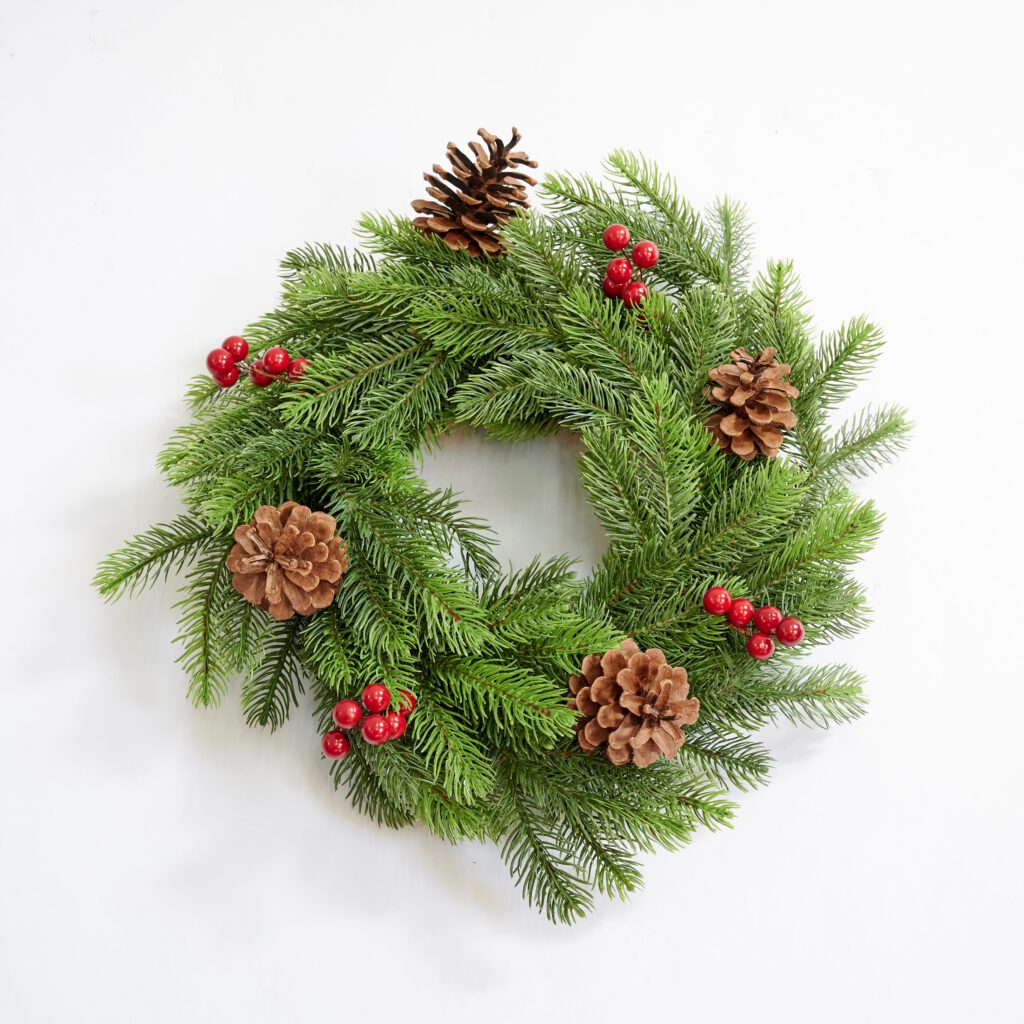 Gumiś decorated PE wreath
The PE wreath is a decoration based on a straw wreath wrapped in fleece. It is composed of modern PE twigs that make it look natural. Wreath twigs (Gumiś) are single tips in dark green from below and in lighter green from above. The wreath will be perfect as an indoor and outdoor decoration due to its durability. Wreath twigs can be modeled to get the most satisfactory effect.
An additional advantage of the wreath are twigs of red fruit and natural black pine cones, which give the wreath character.
szer. 50cm (+/-10%)
WPED050